Make Your Own Addons!
What is this stuff?
Addons are custom features that you can add to your Vanilla forum. Addons are created by our community of developers and people like you!
Will it work on my Vanilla Forum?
These addons are for people who downloaded and set up their own Vanilla forum. Compare your downloaded version with the version requirements on the right.
If your Vanilla forum is hosted at VanillaForums.com, this addon may already be installed there.
Vanilla Approved?
We review addons to make sure they are safe and don't cause bugs. An addon is considered to be "Vanilla Approved" once our review process is complete.
Vanilla Porter
2.2
Approved! This addon has been reviewed and approved by Vanilla Forums staff.
Author

Version

2.2 

Released

Downloads

10,336

File Size

82.2K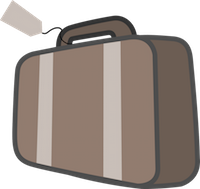 Drop this script in your existing site and navigate to it in your web browser to export your existing forum data to the Vanilla 2 import format.
DO NOT USE THIS FOR UPGRADING BETWEEN VANILLA 2.X VERSIONS. (Just follow the far simpler upgrade instructions on the new release for that.)
Requires PHP 5.3 or higher.
Importing to Vanilla documentation
.
Please submit issues and pull requests on the
official GitHub repository
. The README file and docs above have additional information for developers / advanced uses.
Available via Composer package as "vanilla/porter".
Questions